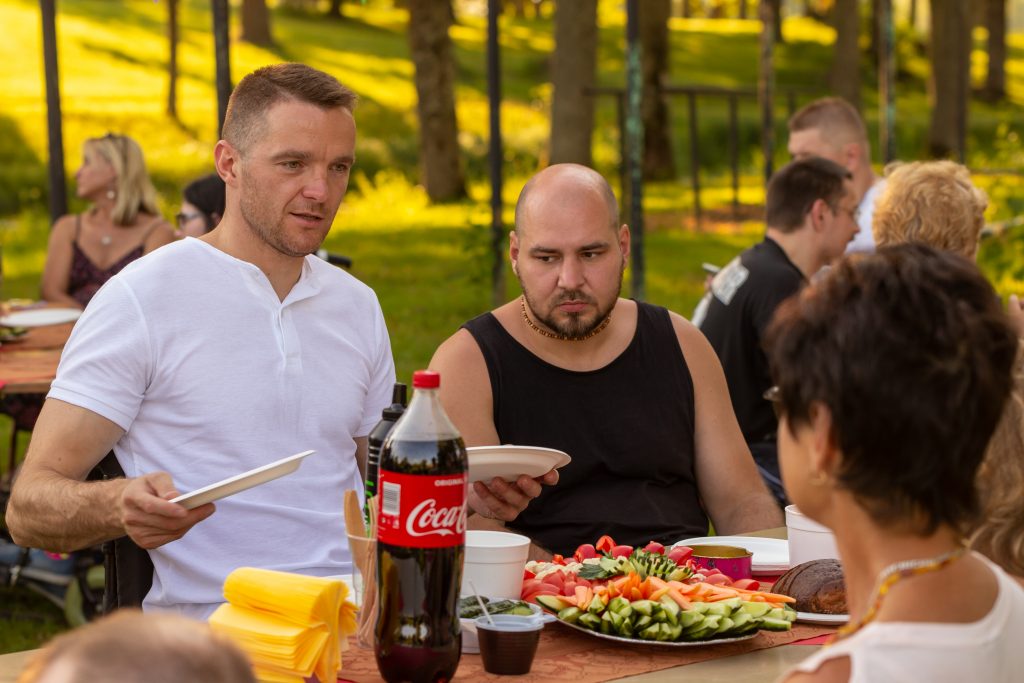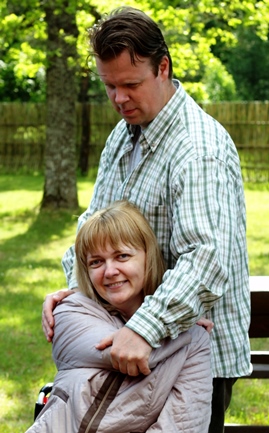 With a qualified physiotherapist on staff, we are able to offer physiotherapy services, as well as consultation and guidance on how to develop a personalized set of exercises. Unfortunately we cannot cover all those who need this service, and we are doing just what is within our capabilities. It would be really good to have more qualified physiotherapists who contribute their knowledge and skills without asking for payment. We are aware that we would not be able to completely fill the lack of adequate rehabilitation for disabled people of Latvia (and it is not our primary goal either), however we at least will try to help those we can.
In the rehabilitation area we successfully cooperate with Katie Leatherwood, a missionary from America. Following God's calling, Katie moved to Latvia to provide (freely) orthosis and prostheses for people with disabilities and she does personalized fitness training that is specifically adapted for people with physical disabilities. You can read more about Katie's mission vision and ministry from Designed to Live home page.
Not always, and not all people with mobile disabilities, particularly wheelchair users, are able to attend our activities. It is due to both inaccessible environment (steps, stairs, luck of ramps and elevators), and, in some cases, luck of adapted vehicle or an assistant. We try to reach the people limited by these, and may be still other circumstances, by visiting them in their places – homes or social care centers.
It doesn't take much to visit a person regularly once in a week or two weeks; the main thing you need is willingness and pre-scheduled time. It is a unique opportunity to get to know a person and his world closer. It is a good chance to become a friend to somebody who feels lonely. It is a chance to become an open window in somebody's gray wall of drab everyday life. It is a way you can become a helper to somebody weary of the limits caused by disability (they can be the persons with disability themselves or their relatives daily taking care of them). Most of all, it is a great opportunity to show God's love and care to people who are still not aware of it or would like to experience it in reality, after all, not in nice words only.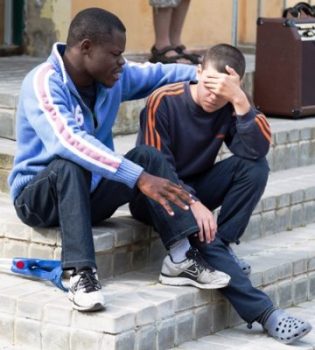 Networking
People affected by disability are the largest and the least covered mission field, and it needs a lot of workers. That's why Wings for Wheels ministry has a section we call a network. The networking implies popularization of the W4W vision through social networks, media, various public events etc. We tell about our ministry and invite to become our ministry partners. Maybe not everyone feels they can engage in full-time ministry, but there are still other no less important ways how to support us.
It is impossible to accomplish Wings for Wheels ministry without:
1) intercessors;
2) volunteers;
3) financial contributors.
We very much appreciate the team of our faithful intercessors and regularly inform them about W4W prayer needs. Prayer is the basic foundation of fulfilling God's calling.
We have also a great number of faithful and longtime volunteers who join us for camps and other events.
And finally, financial supporters – churches and individuals, both in Latvia and abroad, who have contributed in W4W ministry for almost 10 years so that we can organize camps, print informative resources, do workshops, etc.
God's vision is really great. To realize future projects, we will need even more supporters in the three mentioned areas, and not only in them.