The year 2019 that is almost at the end has been rich in impressions, new opportunities and good works, and as a conclusive special event we can add the festive afternoon organised by the association "Wings for Wheels" on December 9 at the restaurant "Klīversala". Thanks to the kind response of the management of the National Library and the restaurant, as well as of the sponsors, we could provide a few lovely hours in a special atmosphere for the invited people with disabilities and for their relatives. People who knew each other were happy to meet again, and all guests could make new acquaintances during the evening.
We are thankful to all musicians from the band "Riverfall" and Māris Vītols, the pastor of Jaunjelgava Baptist Church, for making sure that the invited guests received not only food for the body, but also food for the soul and spirit. As we walk through the darkest time of the year longing for the light, we were invited to pay attention to Jesus Christ who is the true and eternal Light. He is the one we need so that we would not remain in the darkness and would not spread the darkness to the people around us. When we are in Jesus Christ, we walk in the light; He is the light in us that drives back the darkness. We have a hope that people for whom this evening was organised will not forget this message when they return to their everyday life and circumstances that may be difficult and depressing.
Thank you to the bakery "Lāči" for the gifted treats and to "Mārtiņa beķereja" for the delicious pretzels. Many thanks also to our volunteers who helped to bring the people to the venue, set up the sound equipment, take photographs, etc. Together we can all feel satisfied for a job well done because these events are one of the ways for us to say that God is good and cares for each person.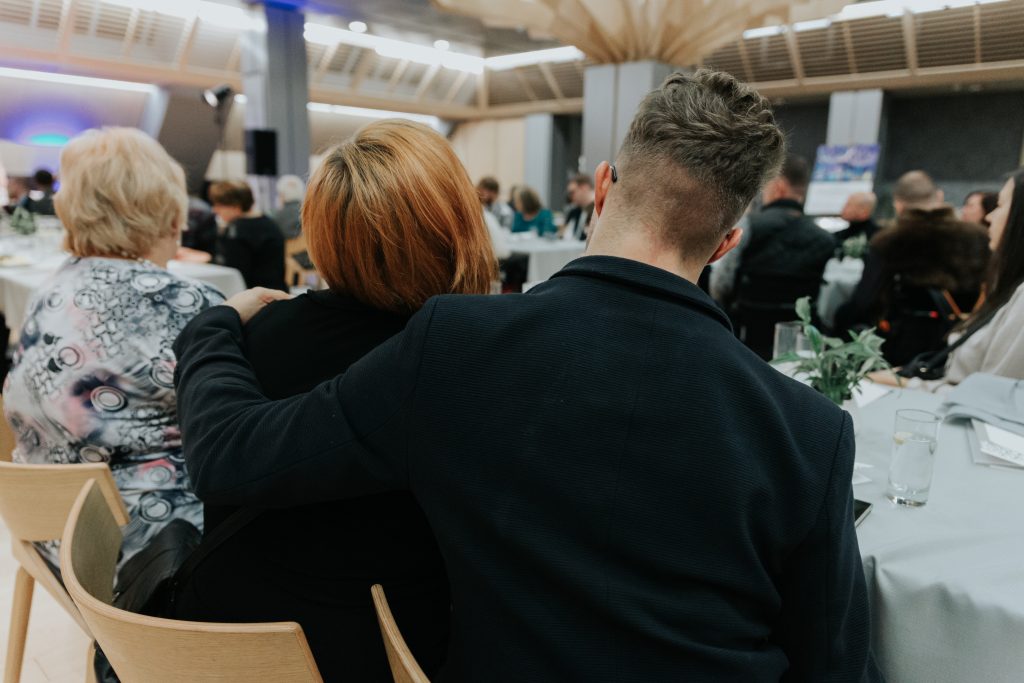 You can view the photo gallery of the event here.
Photo: Ansis Vegners