Author: Jordi Torrents
In week from 8 to 13 October Evangelical Europe Alliance (EEA) organized the Hope for Europe conference in Tallinn, Estonia. 370 representatives from 37 countries took part in it under the slogan United in diversity.
The European Disability Network (EDN) coordinated a series of workshops in Tallinn about how the Christian community can and should take into account people with disabilities. One of the main aims was to strengthen bridges and networks and be partners with the same vision of the Kingdom of God.
As a complement to the workshops, in Tallinn it was also possible to see the exhibition of paintings Courage to be done by Estonian and Latvian artists, most of them with a disability. They wanted to "show our capabilities" and remind us that there are still people with disabilities "with the stigma of not being able to be independent or even to love".
"If people with disabilities are not part of the churches, we will have a church with a disability. Without these people the church loses the opportunity to count on all the members of the body that reminds us the Bible and loses its abilities and its gifts," (Lydia González, Spain)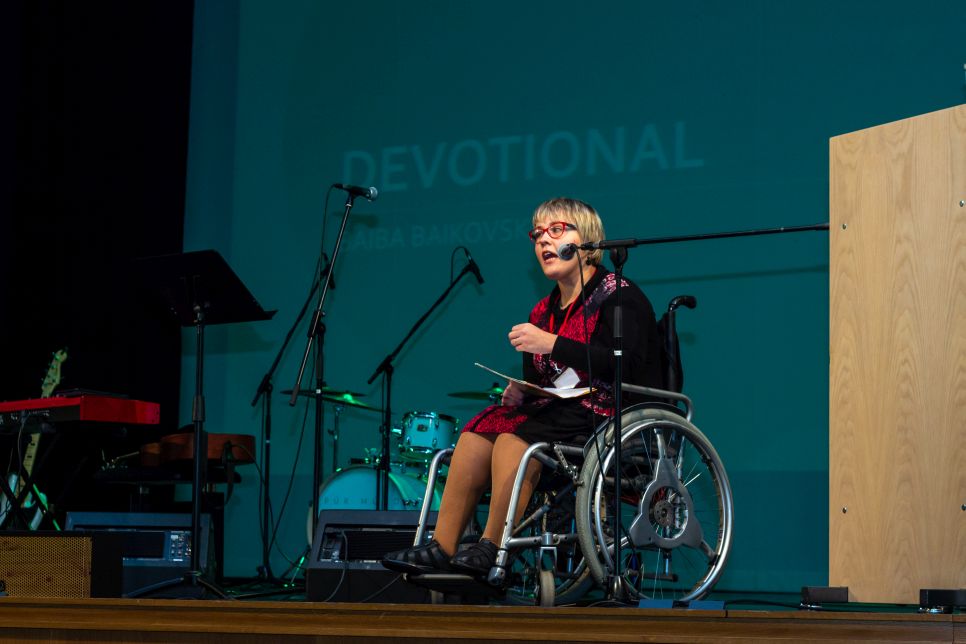 Full version of the article you can find here.
More photos are here