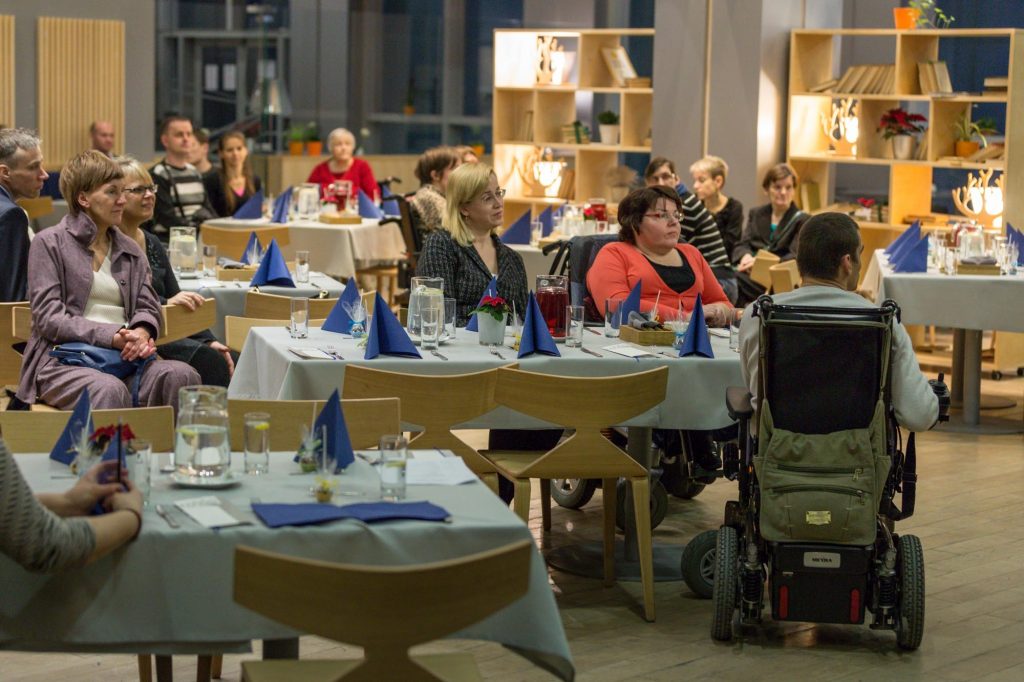 A good antidote to depression during the dark season of the year is to bring joy to other people. As continuation to the tradition began two years ago, on December 4 society "Wings for Wheels" organised an event for people with disabilities as dedication to the International Day of Persons with Disabilities. The invited people arrived both from Riga and more distant locations of Latvia. Especially we were glad to see those who participated in the event for the first time, and there were quite a few people like that. Almost 20 guests had arrived from the social care centres "Mežciems" and "Ezerkrasti".
First of all, people who were interested could join the excursion to the library, accompanied by guides. Afterwards we all gathered in the cosy restaurant "Klīversala" and were welcomed by kind waiters and beautifully set tables. As the evening went on, speeches were said by representatives of "Wings for Wheels", and musicians Arvīds Keinis and Artis Gāga created a festive atmosphere with their performances. In the closing part, Ģirts Ašnevics, the pastor of Riga Baptist Vīlande Church reminded the participants of the most joyful event in the history of the world: the birth of Jesus Chrirt. He also invited the audience to receive everlasting joy in personal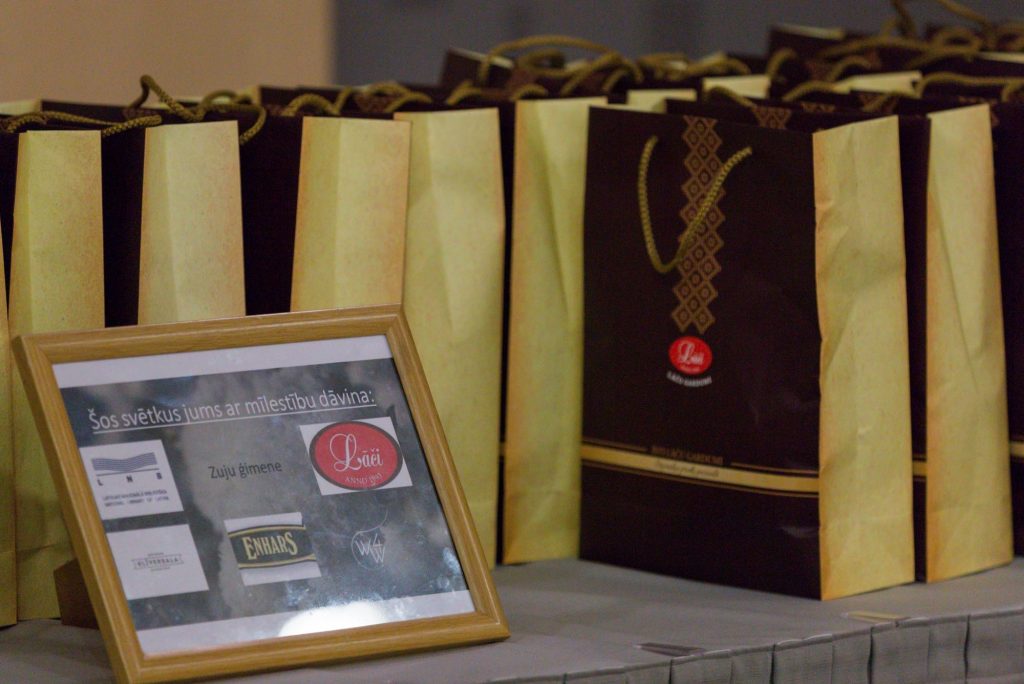 relationships with the Saviour.
We express our heartfelt gratitude to everyone whose responsiveness and generosity helped us to organise this event. We say thank you to administrations of the National Library of Latvia and restaurant "Klīversala"; the donors: bakery "Lāči", confectionery "Enhars" and Zuja family. Thank you to everyone who invested their time, effort and transportation so that people could come to the event and later return home. And above all, thank you to God who gives us joy so we could share it with others!
More photos you can find here