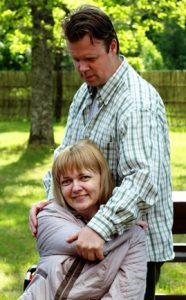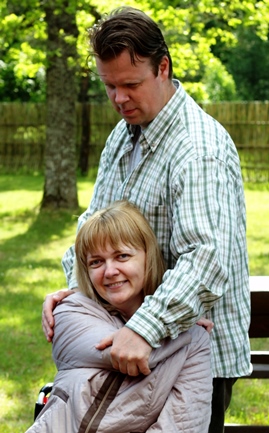 With a qualified physiotherapist on staff, we are able to offer physiotherapy services, as well as consultation and guidance on how to develop a personalized set of exercises. Unfortunately we cannot cover all those who need this service, and we are doing just what is within our capabilities. It would be really good to have more qualified physiotherapists who contribute their knowledge and skills without asking for payment.
In the rehabilitation area we successfully cooperate with Katie Leatherwood, a missionary from America. Following God's calling, Katie moved to Latvia to provide (freely) orthosis and prostheses for people with disabilities. You can read more about Katie's mission vision and ministry in her Designed to Live Home Page as well as in Designed to Live Facebook
One of our future intentions is to build a training centre for people with mobile disabilities, and there will also be provided rehabilitation. We are aware that we would not be able to completely fill the lack of adequate rehabilitation for disabled people of Latvia (and it is not our primary goal either), however we at least will try to help those we can.